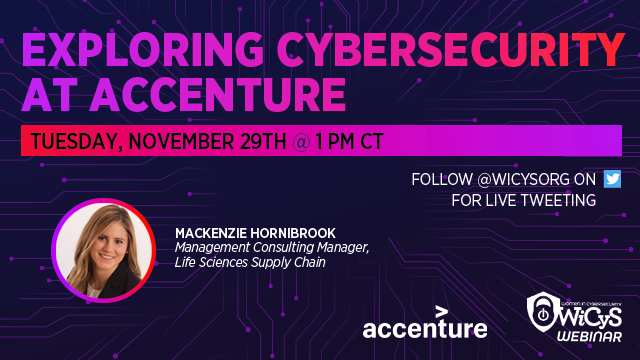 Accenture Security is a leading provider of end-to-end cybersecurity services, including advanced cyber defense, applied cybersecurity solutions, and managed security operations. We bring security innovation, global scale, and a worldwide delivery capability through our network of Advanced Technology and Intelligent Operations centers. Helped by our highly skilled professionals, we enable clients to innovate safely, build cyber resilience and grow with confidence. Accenture is a proud sponsor of WiCyS and consistently focuses on advancing Women in Technology and Cybersecurity.
Join WiCyS strategic partner Accenture for a workshop on Cyber Resiliency in the Pharmaceutical Supply Chain, followed by a Q&A.
Can't make it during the scheduled webinar? Go ahead and register to receive a recording as soon as we wrap up!
Register HERE