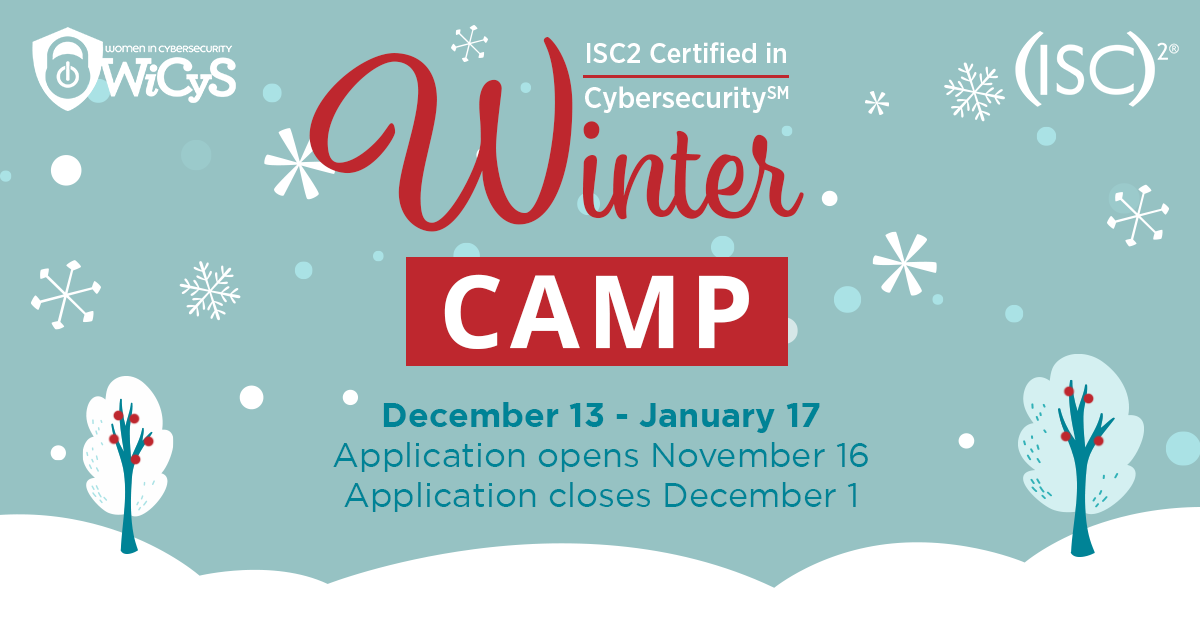 Ready for a cybersecurity career and need help figuring out where to start? At WiCyS, we get that. Navigating your cybersecurity educational entry point can be challenging, confusing and sometimes intimidating. We're here to reduce those barriers and help you succeed.
WiCyS is partnering with ISC2 for underrepresented populations to have accessibility to cybersecurity educational resources and certifications. The WiCyS + ISC2 Certified in CybersecuritySM Certification Winter Camp is an offering to WiCyS members where we enhance the experience with the power of community, mentoring and incentives.
This entry-level certification is for IT professionals, career changers, college students, recent college graduates, advanced high school students, and recent high school graduates. But with this WiCyS winter camp cohort, it's so much more.
Learn more and register HERE