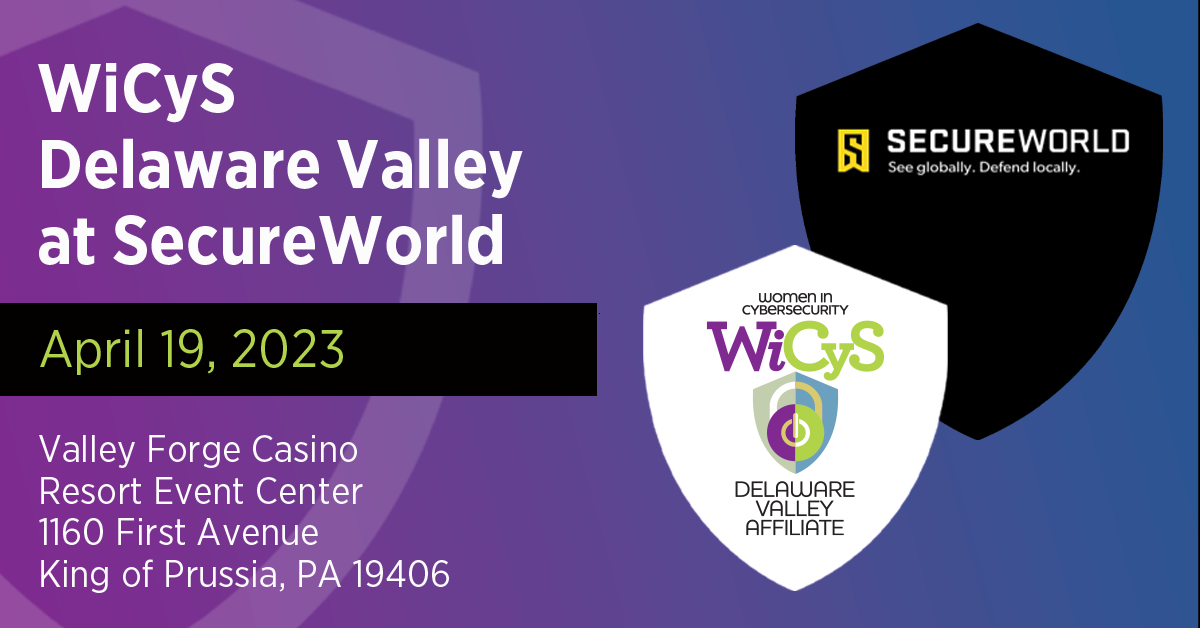 Join WiCyS Delaware Valley Affiliate at SecureWorld! For more than 21 years, SecureWorld has been tackling global cybersecurity issues and sharing critical knowledge and tools needed to protect against ever-evolving threats. Through our network of industry experts, thought leaders, practitioners, and solution providers, we collaborate to produce leading-edge, relevant content.
4/19/23 – 8 am WiCyS Delaware Valley affiliate meeting – open to all conference attendees
4/19/23 – Panel – Pearls of Wisdom – WiCyS Delaware Valley
Register HERE.