Our Story
Your Pen
WiCyS started in 2013 by Dr. Ambareen Siraj through a National Science Foundation grant awarded to Tennessee Tech University. In less than ten short years, it has grown into an organization representing a leading alliance between trailblazers from academia, government and industry.
The WiCyS Leadership Team
Get to know the executive committee, board of directors and WiCyS team who help make WiCyS the leading organization for women in cybersecurity.
The WiCyS Committees
Get to know the WiCyS volunteers! These leaders help WiCyS fulfill its mission and march forward by donating their time and talent for these initiatives.
Andrica Alexander Telusma
"To me, WiCyS means a community where I can show up as my most authentic self and be not only supported, but encouraged. WiCyS is an environment where I can learn and grow professionally and personally. It's a community, a family like no other."
Anna Timmcke
"WiCyS means community, support, and most importantly, it means pathways. For me, it gave me a path and a purpose in my life of where I wanted to be in cybersecurity."
Dominique Serna
Student, Los Angeles Mission College
"Prior to joining WiCyS, I had never participated in a capture-the-flag and I had no hands-on experiences. WiCyS has not only allowed me to learn quickly about many Cyber Security concepts and solidify my passion for this field, they also created a thriving environment of women empowering other women."
Sonica Lama
SOC Analyst 2 at Ideal Integrations
"The WiCyS community has great opportunities, resources,  phenomenal mentors, and events to network and learn. Being a part of the community has helped me to build and improve my cybersecurity skills and knowledge by getting involved in as many ways as I can. The WiCyS organization paved the path for me to land a SOC Analyst position at a great company called Ideal Integrations. The knowledge and training I received from WiCyS allowed me to move from a SOC Analyst 1 position to a SOC Analyst 2 in as little as 5 months. This platform encouraged me to be a stronger, prouder and a more independent woman."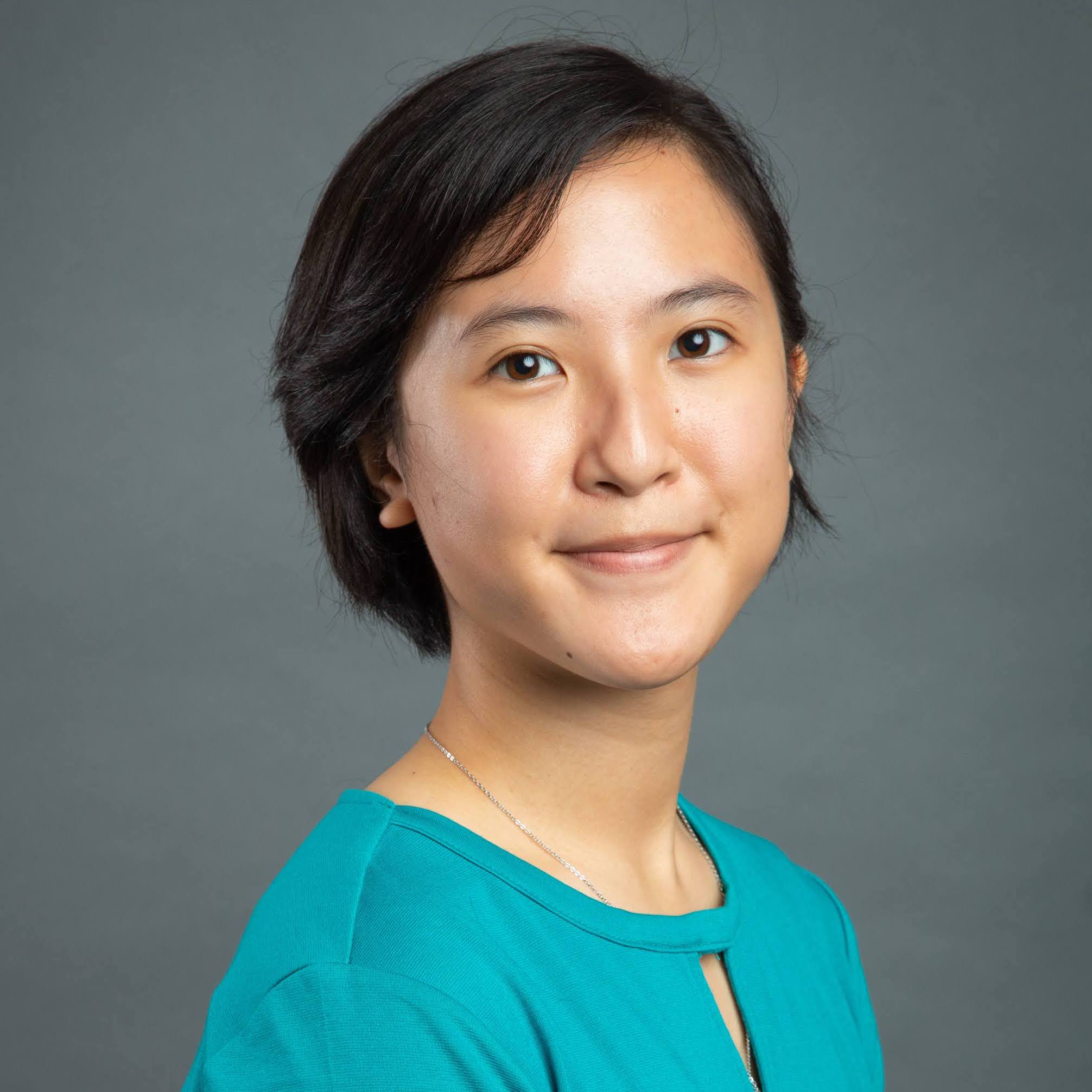 Nghi Nguyen
Cybersecurity Student at Collin Community College
"I am so thankful and blessed to be a part of the WiCyS community! The WiCyS Security Training Scholarship enabled me to establish wonderful connections with those in my amazing cohort, gain valuable knowledge and experience, build my confidence in this field, and advance my progress towards my career goals."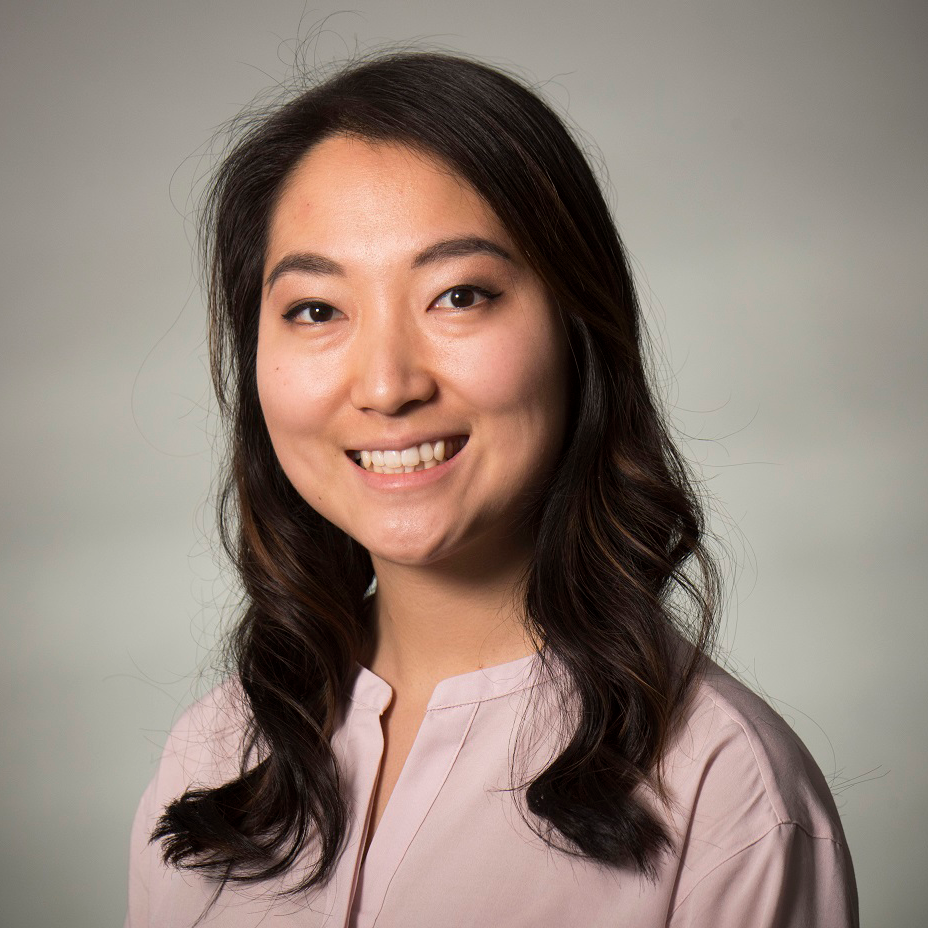 Justina Choi
HERE
"The WiCyS Job Board++ helped me find my new job in 3 months! Rather than having to scour generic job postings or corporate careers pages, I was able to easily find companies interested in hiring cybersecurity professionals. It drastically cut down on my research time so that I could apply to numerous roles in one day."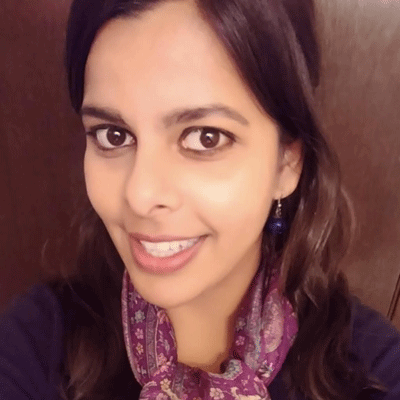 Bhawini Tripathi
Future Leadership Development Program Personnel at Intrado
"WiCyS has given my cybersecurity dreams, wings to fly! Not only do I feel included, but super valued as person of color. The engaging year-round programs WiCyS offers, inspire and guide me to forward my career in cybersecurity. Being a part of this wonderful community has been life-changing!"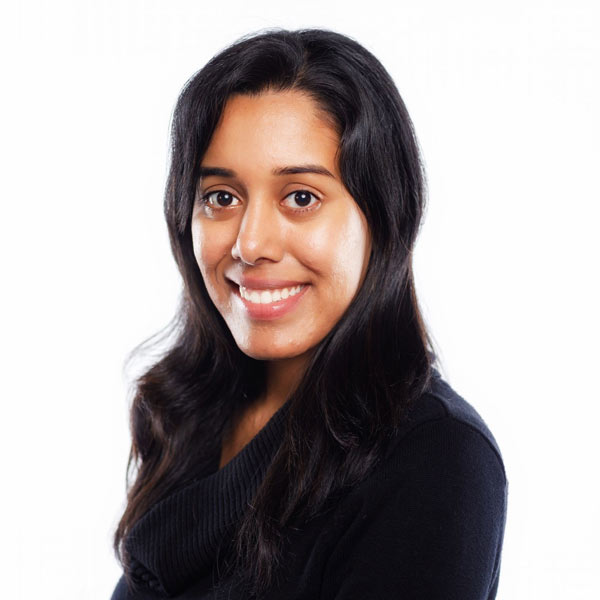 Archana Ramamoorthy
Workday
"To me, bringing inclusion and belonging for minorities and gender groups in cybersecurity starts with organizations like WiCyS. It gives us an identity, community and common purpose to help each other be successful in this field. A perfect future would be one where a woman of color can look up in her org structure and see leaders that look like her and can support her growth." 
Rachel Veal
Ad Hoc LLC
"I joined WiCys to connect with passionate cybersecurity professionals who have diverse skills and backgrounds. This network has provided me with opportunities to learn, collaborate, and grow."
Hannah Tun
Indiana University
"WiCyS introduced me into a whole new world of women empowering women in Cybersecurity which is hard to find in this century. It is a very strong organization - almost like a sisterhood - that encourages and supports women through thick and thin. I just wished I had found them sooner in my college years - oh, what a bigger difference it would have made!"
Apoorva Singh
Cognizant, Role - Programmer Analyst Trainee
"WiCyS has opened up a whole new world of opportunities and made me realize my true potential. I'm thankful to WiCyS for introducing me to this invaluable community of amazingly talented women from whom I learn every day!"
Jennifer Cheung
NIWC Pacific
"I have been a cybersecurity engineer for almost six years now, and I am often the only female on the team. I saw and heard women leaving the field because of the toxic masculine culture before. This is why I support WiCyS, not only to recruit but also retain women in the field."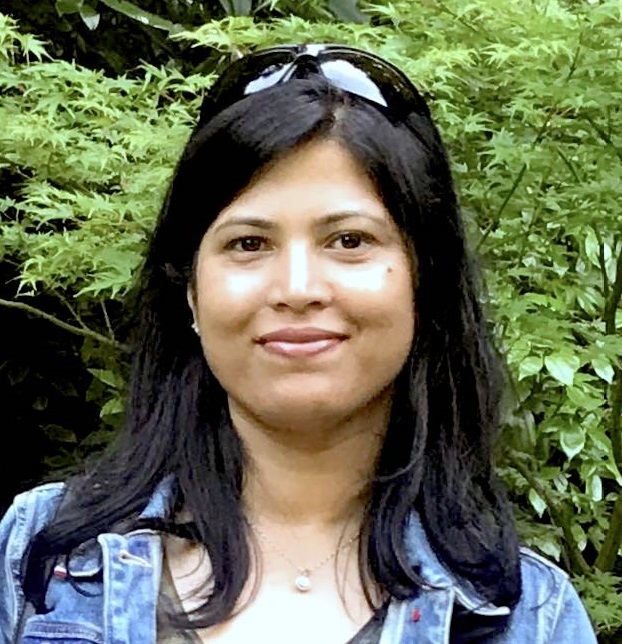 Sheetal Kanade
Engineering Manager - Security, Workday
"A huge thank you to WiCyS mentorship program for this opportunity to mentor a wonderfully warm, inspiring and energetic group of amazing women. Our cohort mantra is to keep it fun but thoughtful, opinionated but non-judgmental and simple but enriching! I am loving every bit of my cohort engagement, connecting and sharing our experiences, discussing some well thought out topics provided by the program framework, and simply supporting and being there for each other through regular meetings and group and one-on-one chats. "
Anna Lainfiesta
Zendesk
"WiCyS provides me with a community and sense of belonging which has empowered me to seek further opportunities for personal and professional growth." 
Stacie Bohanan
University of Alabama, Huntsville
"The organization not only offers me the opportunity to pay it forward by sharing what I have learned, it affords me the opportunity to meet other amazing women and continue to learn more about myself. We must create avenues to facilitate the promotion of women into senior leadership positions through actions and change and WiCyS as an organization is leading the way for change."
Sarah Bartsch
Cybersecurity Analyst, Evolve Security Academy
"As a WiCyS Mentee, I had the opportunity to learn from cybersecurity professionals practicing in the field as cybersecurity professors and data scientists. We shared our interests in IoT, machine learning, threat intelligence, incident response, and critical infrastructure. Most of all, I learned that by using our innate superpowers as women we can add great value to any role we choose to pursue in Cybersecurity and ultimately, make an impactful difference in Cybersecurity."
Liz Beattie
Technical Business Analyst, Dominos Pizza
"Becoming a member of the WiCyS community has become one of the most rewarding decisions I've made to date in my professional life. Being a part of the WiCyS/SANS/Google Scholarship program has not only given me a tremendous boost to forwarding my career in cybersecurity, but has connected me with some of the most amazing women in the industry- both established and up and coming, which is an absolute honor and privilege."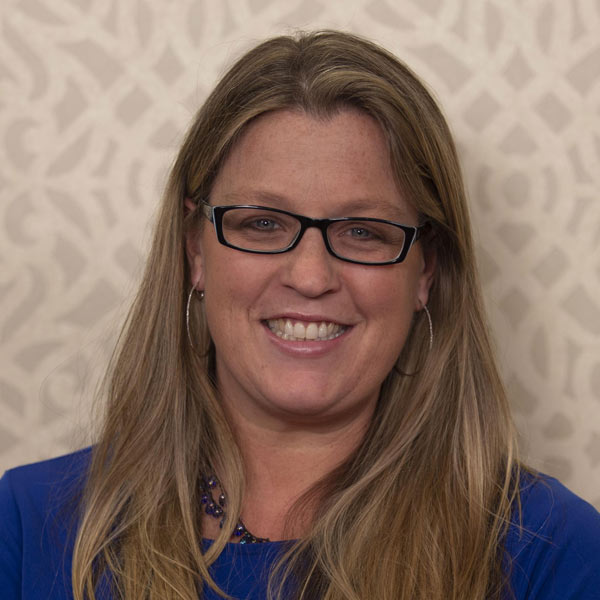 Stephanie Olsen
Netflix
"I stumbled into security and fraud management half through persistence and half through happenstance. I've spent the past 10 years growing teams from scratch to scale at some of the most successful companies in the world. I love the work we do in WiCyS as I'm #movingitforward by contributing across the board to help other women find their path in Security!" 
Noureen Njoroge
Nike
"After attending my 1st WiCyS national conference, I felt a sense of belonging and being valued in the cybersecurity industry. The WiCyS values and its impact on the next generation inspired me to launch the NC local chapter, thus granting others the same platform to learn, get inspired, motivated, and mentored in cybersecurity. Truly humbled and honored to be part of the WiCyS Org."
Posie Aagaard
MSIT/Cyber student at the University of Texas at San Antonio
"The WiCyS mentorship program has been an overwhelmingly positive experience. Our mentor and mentees quickly established a comfortable rapport, and I am really enjoying learning from the group. It's encouraging to hear others' perspectives and experiences. Biggest takeaway: We are not alone!"
Litany Lineberry
5th Year Doctoral Student, Mississippi State University
"Being a part of WiCyS over the years has been very beneficial to me especially since I want to one day work in the Cyber Security field. Attending the WiCyS conference has given me insight into what Cyber Security professionals do on a day-to-day basis. Being involved in the WiCyS student organization at my University has given me a chance to hone my Cyber Security skills through CTFs and Cyber Security Activities. I have been fortunate to attend Cyber Security Talks hosted by the WiCyS Student Chapter which allowed me to ask questions, that I normally would not get to ask, of Cyber Security Professionals currently working in the field. Overall, I feel as though WiCyS is more than just an organization, but a community of like-minded individuals that wants to see everyone succeed in Cyber Security!"
Marian Merritt
National Initiative for Cybersecurity Education (NICE)
"NICE and WiCyS share a commitment to encouraging women of all backgrounds to consider cybersecurity careers. The WiCyS community is a supportive environment in which to learn."
Harsha Deepa
Student
"WiCyS empowered me to take forward my journey in this wonderful field of cyber security. The scholarship trained me to face real life problems, helped sharpen my skills and kick start my career path."
Mira Plante
Worcester Polytechnic Institute WiCyS Chapter
 "Through the WiCyS Mentee/Mentor Program, I gained connections with professionals and peers, networking skills, and valuable insight on being a woman in Cyber Security. My experiences in this program helped me with a local career fair and a virtual conference so far, and I know the advice I got from my mentor will continue to help me in the future as well."
Liz Jaluague
Cybersecurity Analyst, Deloitte
"Mentorship has been instrumental in both my personal and professional development. Learning about the experiences of people in different parts of the world has also broadened my understanding of the cybersecurity industry. Serving as a mentor and giving back to the community has been a rewarding experience."
Suzanne Delossantos
"As a student and career changer, hands-on learning opportunities like AWS GameDay are both rare and truly valuable. It was exciting to take on the role of a Senior Security Consultant at the startup Unicorn.Rentals if only for a few hours. Thanks to WiCyS, AWS, and my teammates for the chance to problem solve together! While I still have so much more to learn in cloud security, I feel so fortunate to have participated and look forward to growing and collaborating at future events."
Katherine Hutton
Senior Strategy Consultant, StealthPath Inc.
"I joined WiCyS in 2017 when I decided to transition my career into the cybersecurity industry. As a military spouse, I wanted to build a career path that offered flexibility and growth as my family moved from duty station to duty station. Three military moves and three kids later, WiCyS has served as my true bellwether by keeping me inspired, helping me grow my network, providing support/mentorship, and offering learning opportunities. Thank you WiCyS community!"