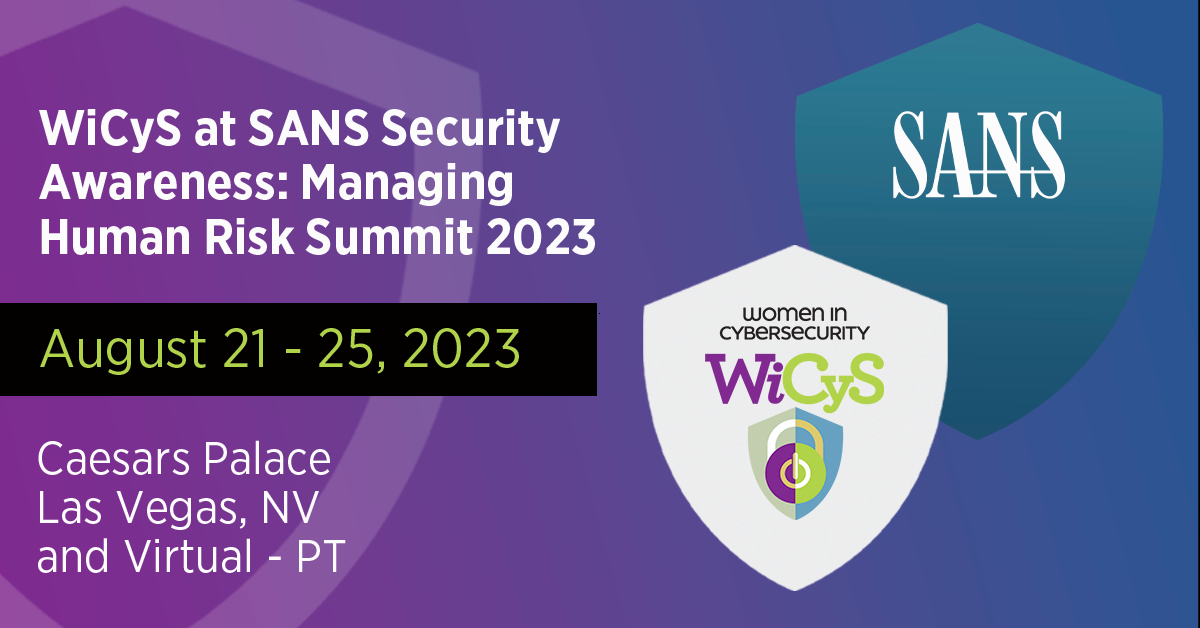 Visit  WiCyS booth at the 10th annual SANS Security Awareness: Managing Human Risk Summit to learn, connect, and share with thousands of fellow security awareness, behavior, and culture professionals from around the world.
The 2023 Summit will feature:
In-depth summit talks and panel discussions featuring Executive Director Lynn Dohm on the topic " The Foundation to a Strong Security Culture: Feeling Safe and Included"
Lynn's keynote on the topic "Cybersecurity Leadership: Mobilize, not Paralyze"
WiCyS Global Booth with our Deputy Director Michele Tomasic
Join us in person at Caesars Palace in Las Vegas, NV, or attend Live Online for FREE! Learn more and register today HERE.