Mentor/Mentee Program
Growing Together
Mentorship aids in career success. Our program was developed to upskill and uplevel women as they prepare for advancement at all levels of their cybersecurity career.
Enrollment for the 2023 cohort closed March 22 at 11:59pm PT.
The WiCyS mentorship program is available to WiCyS members-only and features a matching platform allowing for a more streamlined and engaging mentor/mentee experience. WiCyS Mentors facilitate career advancement conversations, keep you grounded, and help you remain self-aware as you navigate your career journey. Together, we thrive!
Mentor/Mentee Infrastructure Sponsored by:

Calling all Mentees:
Whomever you are and wherever you are in your cybersecurity career, your WiCyS community is here to support you as you march forward. We are all continual learners, and being engaged in a meaningful mentoring relationship can only help you sharpen your professional development skills, remain focused on intentional career outcomes and open your mind to new ideas and possibilities! The 9-month program is designed to upskill and up level women in areas such as influence, negotiation, leadership, work/life harmony, communication, and much more to prepare for the next stage in your career.
Expectations of Mentees: Commit to the 9-month mentor/mentee program, meet with an assigned mentor in a group cohort setting for a minimum of once a month, engage with materials/resources provided by mentor prior to each meeting, and participate in periodic surveys and program dissemination efforts.
Mentee Benefits:
Career Advancement (all levels)
Meaningful Relationship Development
CyberGEN.IQ Assessment
Resume Webinar
Access to Resume Review Sessions
CALLING ALL MENTORS:
We know navigating through your thriving career has had some hiccups, bumps and challenges along the way. And we also know that you have not only survived them but thrived! Your guidance, support and experience are needed by so many. No matter where you are in your cybersecurity career journey, your milestones will make a difference in a WiCyS member's life. We will host a kick-off webinar and provide a curriculum to adequately prepare you for the monthly meetings with your mentee cohort. The commitment is minimal (2-3 hrs a month), but the reward of impacting lives is priceless!
Expectations of Mentors: Commit to the 9-month mentor/mentee program, meet with assigned mentees in a virtual cohort setting for a minimum of once a month, engage with materials/resources provided by WiCyS Global, and submit session feedback surveys in the Together platform.
Mentor Benefits:
CPE Credits (ISC2 and GIAC)
CyberGEN.IQ Assessment
Eligible to Apply for a Mentorship Grant to Attend WiCyS 2024
Mentor of the Year Award
Access to Resume Review Sessions
Download the Inclusive Mentoring Guide HERE
The WiCyS community is forever grateful for your contributions in building better tomorrows. Together, we thrive!
2023 program timeline
March 1: Enrollment Opens (applicants must be a registered WiCyS Member – 18 years or older)
March 22: Enrollment Closed at 11:59pm PT
March 23: Notifications Sent to Mentors/Mentees with Link to Register in Together Platform
March 31: Registration in Together Must be Completed (incomplete profiles will not be matched)
April 24: Group Announcement Emails Sent with Cohort Details
May 1: Month #1 of the 9-month Structured Framework Begins
Mentor MeetUp TBD: Mentors will Receive a Calendar Invite
Frequently asked questions (FAQ)
(Don't delete this one, it's used to make all items closed)
The descriptions mention a "mentee cohort" which sounds different from the typical 1:1 mentoring. Will mentors have multiple mentees? Are all interactions in a group?
We selected a mentoring cohort strategically so that the learning experience can be shared amongst peers. This increases the interaction during the mentor/mentee meeting and develops deeper relationships with those in the cohort so that a community can be formed (within the already WiCyS community). If a mentor/mentee chooses to have 1:1 mentoring, that is completely fine, but the WiCyS requirement is to have the one meeting in a cohort setting once a month.
I see that the mentor time commitment is 2-3 hours/month. Are there particular skillsets/experiences that you are looking for mentors to have?
Any professional woman, man, ally, and advocate is an asset to this program's success. No matter where we are at in our careers, we have experiences and stories to share that will help others on their journey. The resources/discussion points that WiCyS provides are not specific to a cybersecurity skillset. They are beneficial for any woman in their career!
Is the curriculum focused on training the mentor? Is it an agenda for the monthly meetings?
Yes, the goal is for WiCyS to provide the mentor with what they need to host their cohort meetings (resources/discussion points). They are to share that information with their cohort and use that information for their guiding point. This takes the stress off the mentor by making the information already available and accessible. Mentor MeetUps will be organized as well, so mentors can continue the learning process.
'21-'22 Mentor/Mentee Cohort Stats
MENTEES: 746
421 entry-level
97 intermediate-level
106 mid-level
122 senior-level
both Mentor & Mentee: 110
26 entry-level
21 intermediate-level
24 mid-level
39 senior-level
Mentors: 185
29 entry-level
23 intermediate-level
36 mid-level
97 senior-level
'20-'21 Mentor/Mentee Cohort Stats
MENTEES: 608 TOTAL
291 student/intern
160 entry level
119 mid level
33 senior level
5 executive level
both Mentor & Mentee: 93
8 student/intern
14 entry level
38 mid level
28 senior level
5 executive level
Mentors: 78
1 entry level
23 mid level
39 senior level
15 executive level
Ricardo Lafosse
Chief Information Security Officer at The Kraft Heinz Company
"One of cybersecurity's biggest challenges is the skills gap for most organizations. As cybersecurity leaders we MUST push for diversity and engrain these viewpoints into the fabric of our programs. Hiring people from diverse backgrounds improves our program because it provides a different viewpoint and way of thinking that we may not have considered before. WiCys is the platform to help connect and embrace diverse viewpoints in a collaborative, supportive, and friendly environment. WiCys amplifies the voice and passion of a diverse community and extends opportunities for career elevation and thought leadership. Being a mentor provides me the opportunity to share my experiences, guidance, and support but I also always walk away learning something new! As a CISO, I strongly support the mission and the passion the members exhibit and am honored to be amongst these amazingly talented individuals! We are stronger together!"
Posie Aagaard
MSIT/Cyber student at the University of Texas at San Antonio
"The WiCyS mentorship program has been an overwhelmingly positive experience. Our mentor and mentees quickly established a comfortable rapport, and I am really enjoying learning from the group. It's encouraging to hear others' perspectives and experiences. Biggest takeaway: We are not alone!"
Sarah Bartsch
Cybersecurity Analyst, Evolve Security Academy
"As a WiCyS Mentee, I had the opportunity to learn from cybersecurity professionals practicing in the field as cybersecurity professors and data scientists. We shared our interests in IoT, machine learning, threat intelligence, incident response, and critical infrastructure. Most of all, I learned that by using our innate superpowers as women we can add great value to any role we choose to pursue in Cybersecurity and ultimately, make an impactful difference in Cybersecurity."
Mira Plante
WiCyS mentee, WiCyS member, Freshman Computer Science/Cyber Security Student
"Through the WiCyS Mentee/Mentor Program, I gained connections with professionals and peers, networking skills, and valuable insight on being a woman in Cyber Security. My experiences in this program helped me with a local career fair and a virtual conference so far, and I know the advice I got from my mentor will continue to help me in the future as well."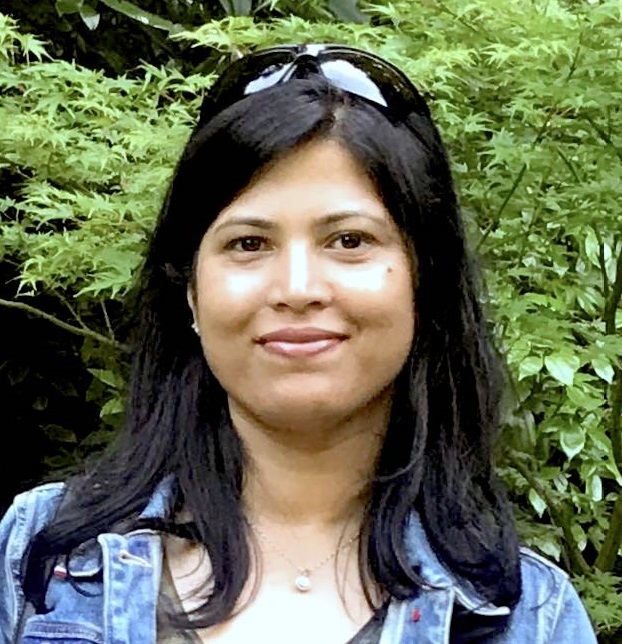 Sheetal Kanade
Engineering Manager - Security, Workday
"A huge thank you to WiCyS mentorship program for this opportunity to mentor a wonderfully warm, inspiring and energetic group of amazing women. Our cohort mantra is to keep it fun but thoughtful, opinionated but non-judgmental and simple but enriching! I am loving every bit of my cohort engagement, connecting and sharing our experiences, discussing some well thought out topics provided by the program framework, and simply supporting and being there for each other through regular meetings and group and one-on-one chats."
Liz Jaluague
Cybersecurity Analyst, Deloitte
"Mentorship has been instrumental in both my personal and professional development. Learning about the experiences of people in different parts of the world has also broadened my understanding of the cybersecurity industry. Serving as a mentor and giving back to the community has been a rewarding experience."