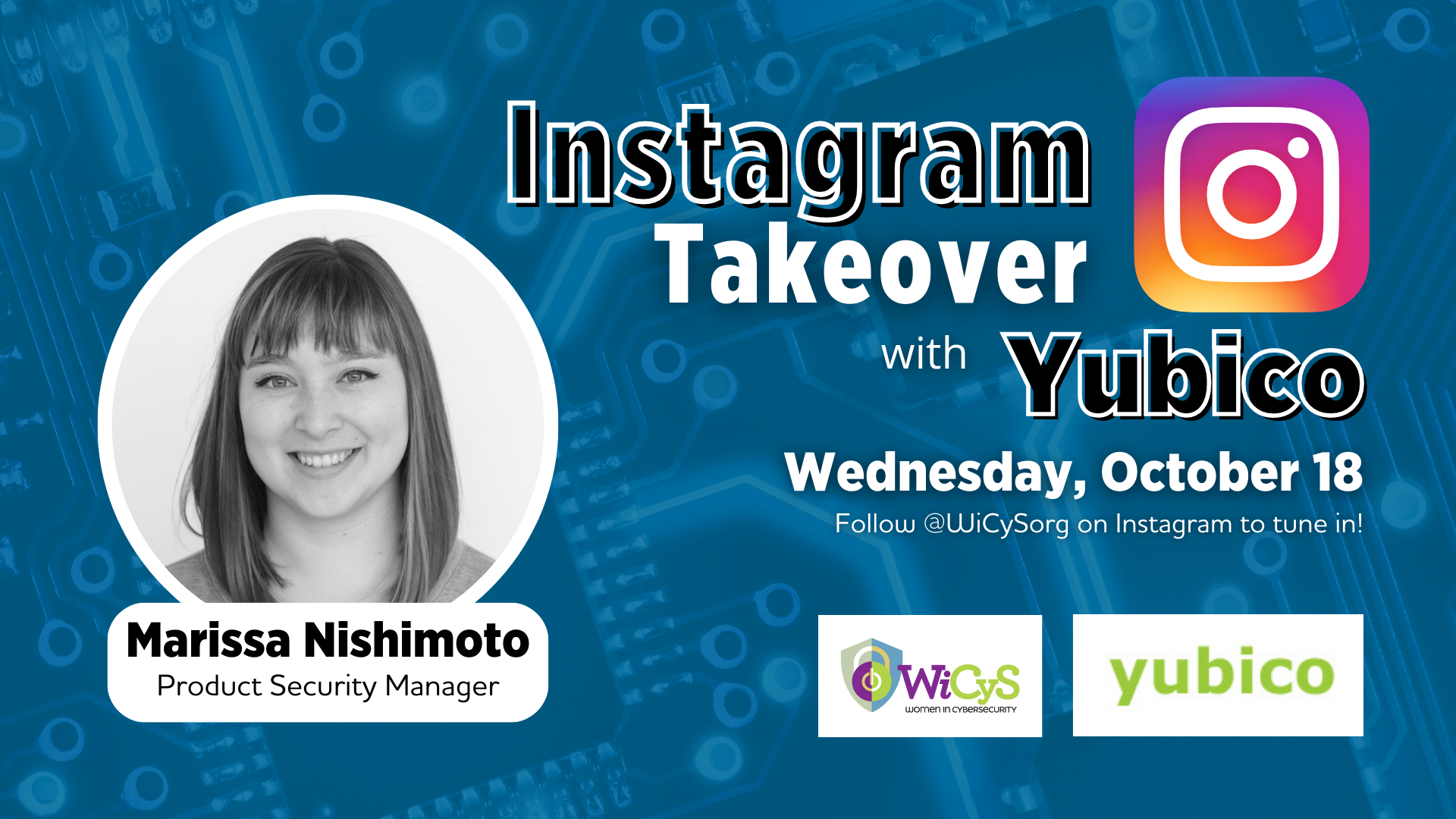 Yubico is taking over the WiCyS Instagram! Product Security Manager, Marissa Nishimoto is currently immersed in the world of hardware authentication at Yubico.
She received her B.S. in Applied Computational and Mathematical Sciences from the University of Washington and refers to her career in cybersecurity as a 'happy accident'. While it was not her intended career path, Marissa has found cybersecurity to be incredibly rewarding as it combines two of her favorite things: building technology to help protect people and solving complex problems that often have ambiguous answers. Marissa continues to advocate for diversity in tech and believes that the only requirements for considering a career in cybersecurity are a willingness to learn and desire to make a difference in the way we protect ourselves and the world around us.
This takeover is your opportunity to connect with Yubico! They plan to share cybersecurity tips, Yubico career opportunities and more!
Link HERE.