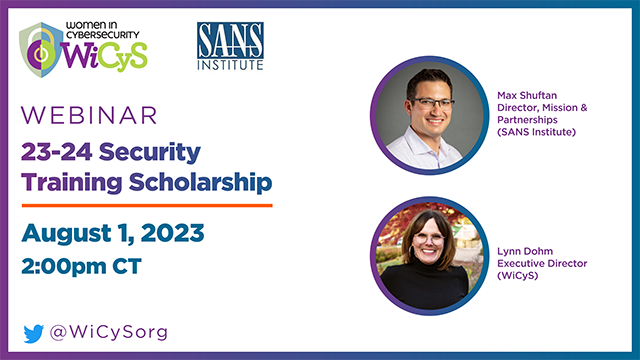 WiCyS is proud to offer the Security Training Scholarship. Join the team that brings this opportunity to life during a webinar on Wednesday, August 1st at 2 pm CT. This event will include an introduction and overview of the program, some alumni success stories, and time for Q & A.
About the Security Training Scholarship:
The focus of this multi-staged scholarship opportunity is to award WiCyS members who are seeking cybersecurity employment within the next 1.5 years. The program is designed for aspiring professionals and career changers. Those selected will participate in a reliable pathway to launch and advance in their cybersecurity careers through skills development.
Register HERE.