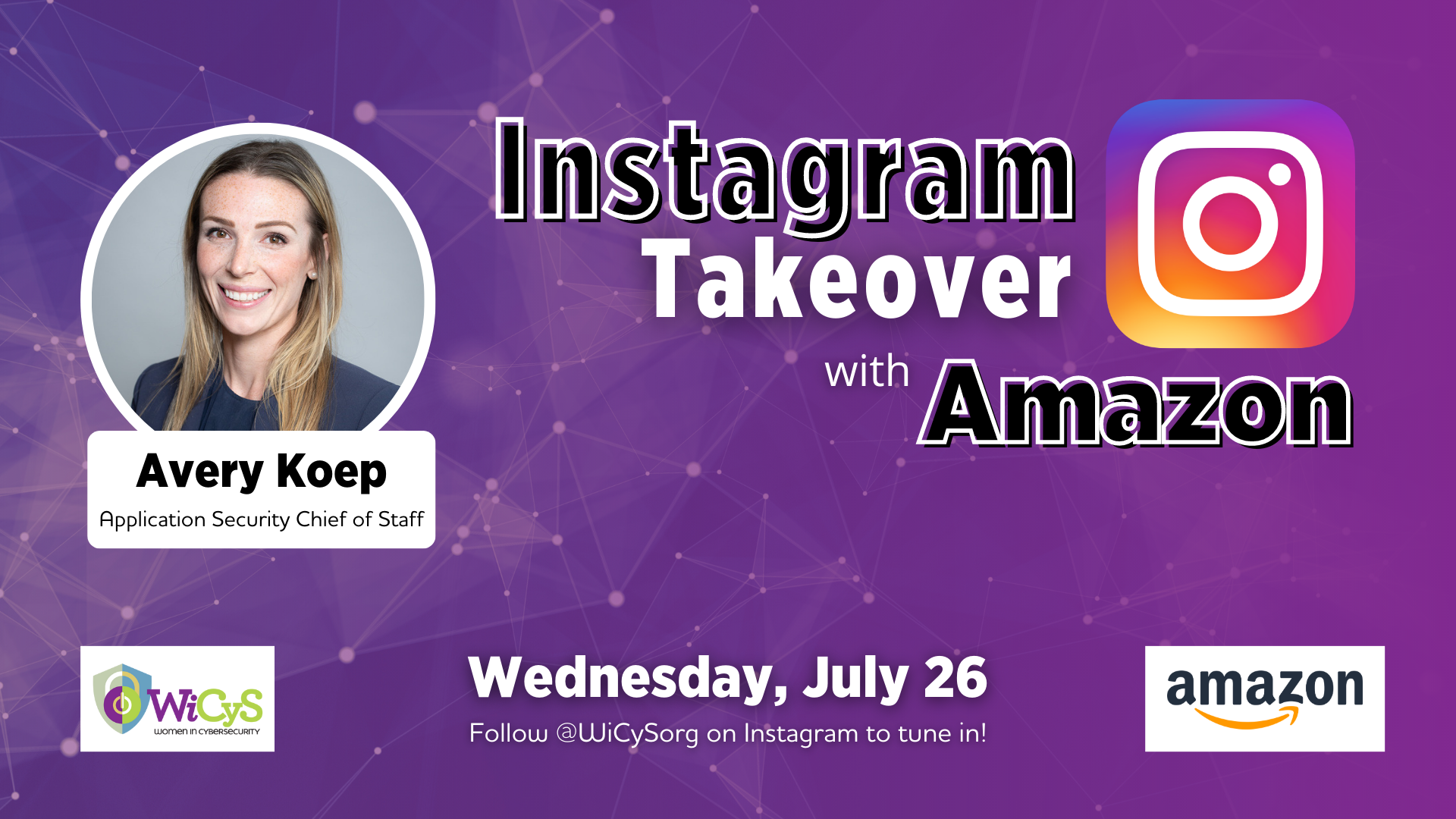 Amazon is back to takeover the WiCyS Instagram Stories!
As the Chief of Staff for the Application Security Manager at Amazon, Avery Koep obsesses over the maturity of Amazon's Application Security Programs. Avery develops solid best practices and norms through active collaboration with security experts, and uses collaboration and advocacy to drive their adoption. Avery's programs facilitate secure design implementation throughout the application lifecycle with the goal of protecting customer data and supporting Amazon business verticals in maintaining the singular Amazon Security Bar.
In prior roles, Avery led Product for AWS's Embedded Security Team, launched multiple VP initiatives and facilitated greenfield product development for the global Sales workforce. Avery also served as an Engagement Manger for Amazon's Information Security Org in the intersection of Amazon Web Services, Amazon's Subsidiaries, Amazon acquisition targets and Federated Security Teams. While in this role, Avery drove alignment on security programs across these business lines, oversaw the secure purchase and integration of multiple acquisitions and ensured the secure launch of flagship S-Team Program, Amazon Pharmacy.
Avery brings experience from a wide breadth of programs with a focus on technology integration and large-scale digital transformation work. Her knowledge spans security domains extending from secure software development, vulnerability management, and endpoint management to network automation.
Tune-in to Avery's Instagram Takeover on July 26 to learn about her role, ask questions, and explore careers at Amazon!
https://www.instagram.com/wicysorg/